Commercial, Industrial & Institutional Rebate Program
The SoCal Water$mart Program provides commercial, industrial and institutional customers with rebates for replacing select older, inefficient devices used by businesses. Upgrades not only save water, but also reduce wastewater and energy use. Program funding is limited.
Visit SoCal Water$mart before purchasing a device to request a rebate.
Premium High-Efficiency Toilet Rebates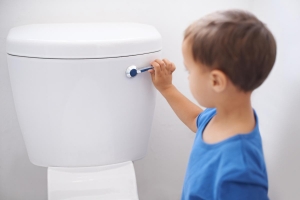 Customers may qualify for rebates starting at $40 for purchasing 1.1 gallons per flush premium high-efficiency toilets from the list of qualified products.
A Premium High-Efficiency Toilet uses 1.1 gallons per flush, using almost 20 percent less water than the current WaterSense standard. Eligible toilets must replace existing toilets using at least 1.6 gallons per flush. Qualifying toilets must have a matching bowl and tank and be listed on the qualifying products list.
Visit SoCal Water$mart before purchasing a device to request a rebate.

Water Savings Incentive Program
This program is open to commercial, industrial, institutional, agricultural and large-landscape customers with qualifying projects in the Water Authority's service area.  It provides financial incentives to non-residential customers for customized water-efficiency projects including:
Installation of commercial or industrial high-efficiency equipment
Industrial process improvements
Agricultural and landscape water-efficiency improvements
Water management services
Visit the SoCal Water$mart Commercial Water Savings Incentive Program page for more information.