Programa de Reembolsos Comerciales, Industriales e Institucionales
El Programa SoCal Water$mart ofrece reembolsos a los clientes comerciales, industriales e institucionales para reemplazar ciertos aparatos anticuados e ineficientes utilizados por negocios. Las modernizaciones no solamente ahorran agua, pero también reducen las aguas residuales y el uso de energía eléctrica. El financiamiento del programa es limitado.
Visita Socal Water$mart para solicitar un reembolso antes de comprar un aparato nuevo.
Premium High-Efficiency Toilet Rebates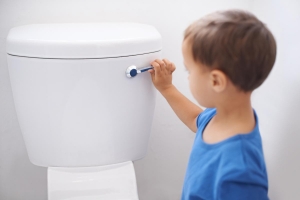 Customers may qualify for rebates starting at $40 for purchasing 1.1 gallons per flush premium high-efficiency toilets from the list of qualified products.
A Premium High-Efficiency Toilet uses 1.1 gallons per flush, using almost 20 percent less water than the current WaterSense standard. Eligible toilets must replace existing toilets using at least 1.6 gallons per flush. Qualifying toilets must have a matching bowl and tank and be listed on the qualifying products list.
Visit SoCal Water$mart before purchasing a device to request a rebate.
Programa de Incentivos para el Ahorro de Agua
Este programa está disponible para clientes comerciales, industriales, institucionales, agrícolas y con jardines a gran escala, con proyectos que califiquen en el área de servicio de la Water Authority. Ofrece incentivos financieros a clientes no residenciales para proyectos específicos para aumentar la eficiencia en el consumo de agua, incluyendo:
Instalación de equipo altamente eficiente comercial o industrial
Mejoras al proceso industrial
Mejoras en la eficiencia de agua para usos agrícolas y de jardinización
Servicios de utilización eficiente de agua
Visita socalwatersmart.com para obtener más información.